WHAT IS COLOURTEMPERATURE?
When choosing new lighting it is really important to consider the colour temperature (Kelvin). After all, your chosen light colour will really determine the atmosphere in the room. So think carefully about where you wish to hang your lights. The objective that you wish to achieve. The particular role of the lighting.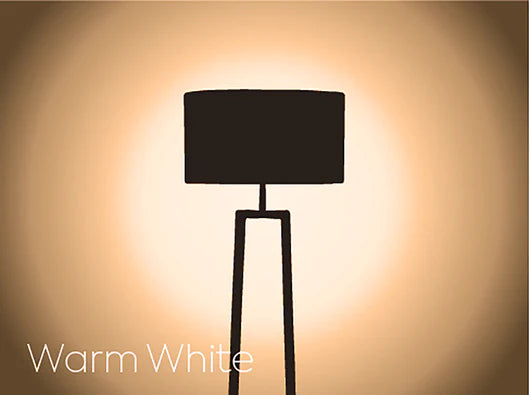 Do you wish to create a cosy and intimate atmosphere?  For an evening meal with friends, some cosy Netflix moments snuggled under a blanket, or a romantic tête-à-tête in a restaurant…then choose warm colour temperatures. Temperatures from 2000 K till 3000 K are 'warm colours' and characterised by their pleasant yellow glow. The lower the Kelvin value, the warmer and yellower the light.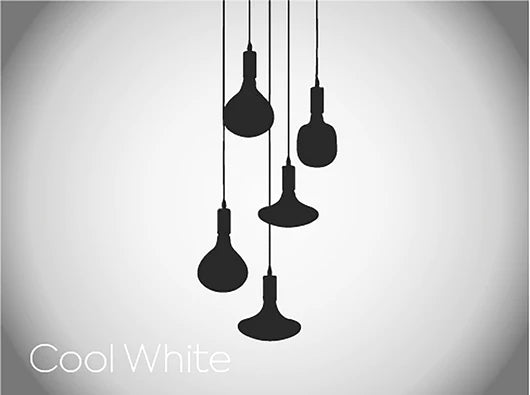 Do you aim on focus, energy and brightness? Then it's best to choose cold colours.  Cold colours increase your ability to concentrate and give you an energy boost. They therefore tend to be chosen for the workplace and, for example, in schools. Temperatures of 3300K till 5300K have a fresh and whiter tint, and are referred to as 'cold colours'.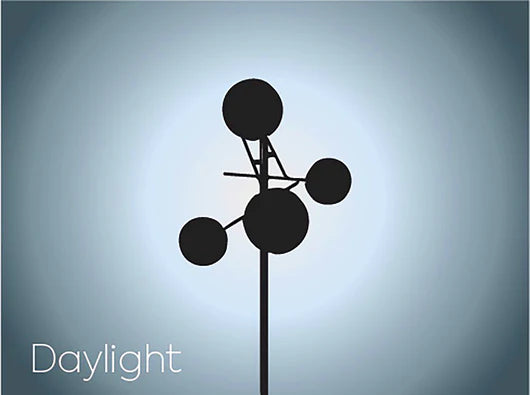 Temperatures as from 5300K are referred to as 'daylight'. These colours have a blue tint and are only necessary in places where every detail is important. Think of precisionwork, labs, etc. This colourtemperature does not really belong in your interior.
What about LED lighting?
In the past, LED lighting was rejected as 'cold' or 'too bright'. However, that's fake news! LED lighting does not have a particular colour temperature. LED lighting comes in all shapes and sizes. So you don't have to compromise on atmosphere and cosiness when you choose LED lighting. 
Pendant light Hanoi
with the Floating Globe Segula LED's 
Table lamp Evora
with the Globe Spiral LED lamp
Atmooz's choice: For an attractive and cozy interior, we recommend light sources with a value between 2500 and 2700 K. To give you an example for comparison: an ordinary incandescent or halogen lamp is best approximated by a LED lamp with a value of 2700 K. Our Globe and Edison spiral LED light bulbs have a color temperature of 2700 K and due to the special smoke-grey color of the glass, we ensure that the warm light color, which you can also clearly see in the spiral filament, does not spread too yellowish light. The best of both worlds in one lamp: Stylishly cool and warm & cosy.