5 TIPS FOR A MASSIVE INTERIOR MAKEOVER ON A SMALL BUDGET!
1. Switch it up
Look at the room from a different angle and switch it up! Is the armchair really in the best location? Wouldn't that console in the hall be the perfect room divider behind your sofa? Do you have an open cupboard or shelves? Take everything out, throw away anything you don't need or no longer like and rearrange your favourite items.
A different look, a fresh perspective, new favourite items in your display and voila... You feel like you're in a completely different room.
2. Get creative with cushions!
New seasons, new colours and trends. It's so easy to introduce them into your interior using cushions. Decorative cushions, and by extension throws, are real mood enhancers. You create cosiness and cosy comfort in an instant. Decorative cushions are also easy to change, available in literally any style, colour or material and in every budget. So...

Dus: Mix it up! Wissel sprekende patronen af met zachte, effen kussens. Zorg voor een plaid die matcht. Of een zalig poefke in matching colours. En vooral: be creative!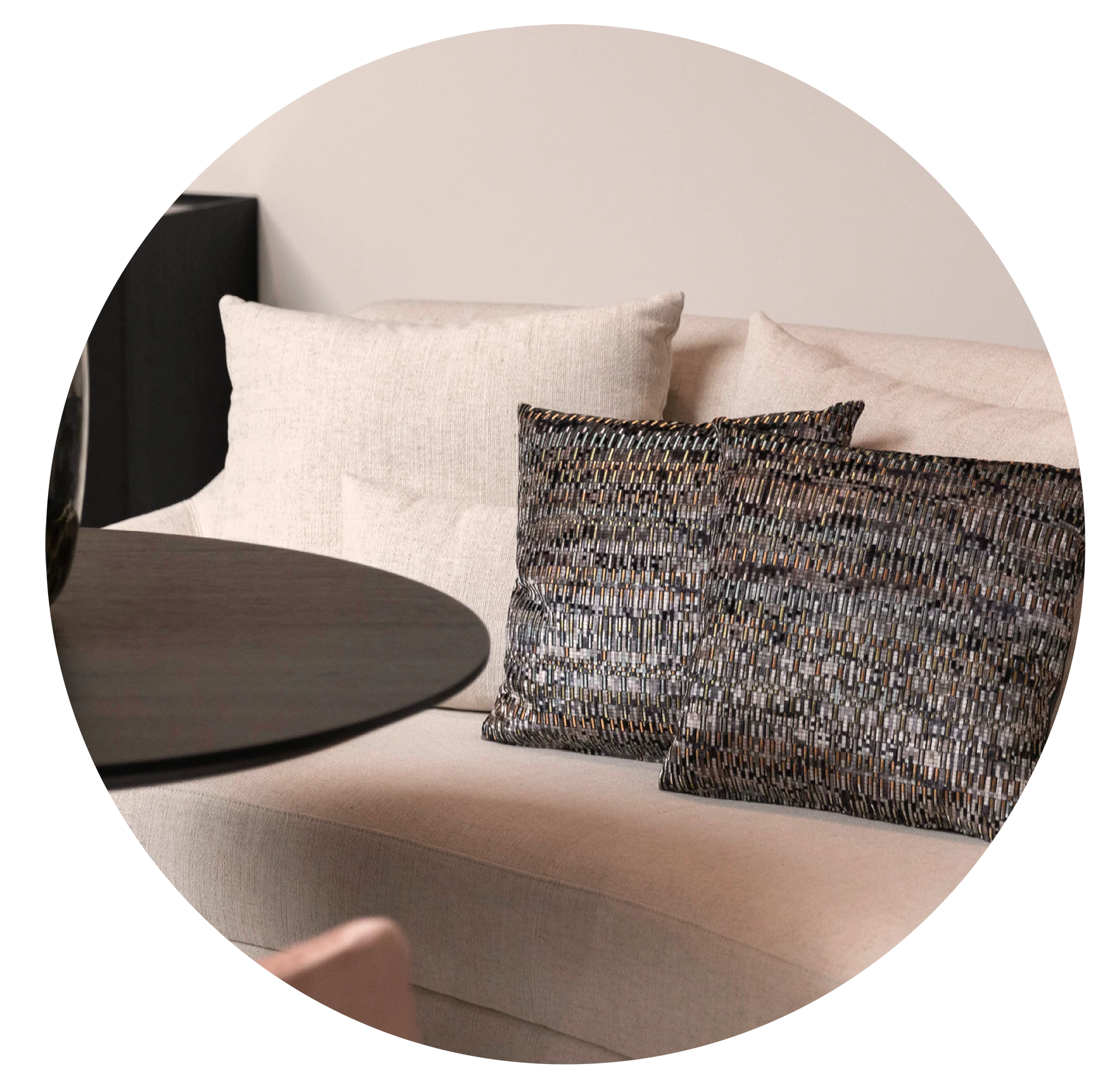 3. Light effects
We cannot say it often enough: your choice of lighting largely determines the atmosphere of your interior. That is why it's so easy to change the look and feel of a room with just one adaption.
Do you dare? Go for a new pendant lamp above your dining table. It's an eye-catcher that emphasises your unique style. Continue along the same lines and bring the same atmosphere into your living room with that wonderful design table lamp. 
Tip: are you a fan of the 'Visible Light Source' trend?  Then by simply changing the light source, you can give your lamp a totally new look and atmosphere.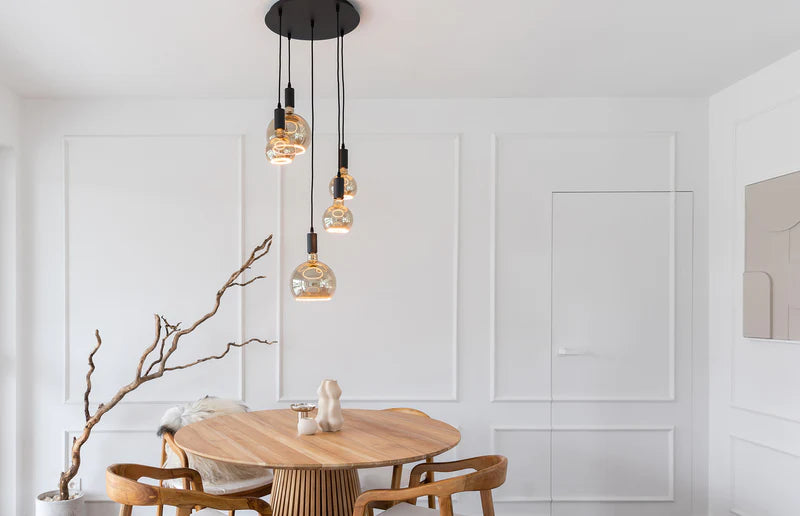 Pendant Sapa
At Atmooz we are fans of the beautiful Floating light sources from Segula: a soft, warm light that fits perfectly into a Scandinavian or even Japandi interior.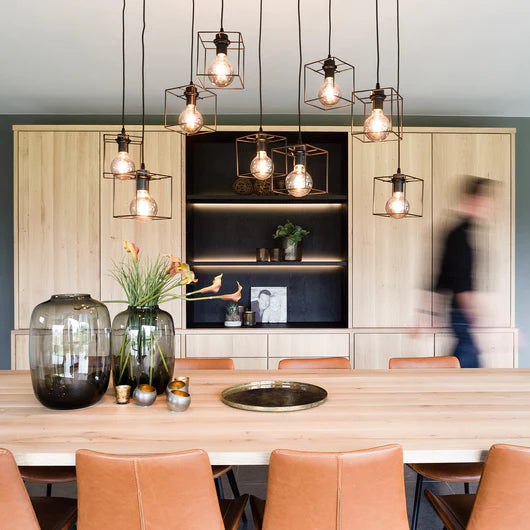 Pendant Noury
Our LED Globes and Edisons give your interior an instant vintage, industrial vibe. They seem to have been specially made for our Pendant Noury!
With the flick of a switch, you see everything in a new light. 😉
4. The optical illusion that makes a room seem bigger
Everyone loves large rooms that give you a feeling of space. With a few clever tricks, you can make any room bigger in no time.

-Mirrors!Indispensable in your interior for the following reasons: they are beautiful as wall decoration, they enlarge the room optically and they reflect incoming daylight.

- Ton sur ton: stay inthe same colour palettefor your walls, curtains and large pieces of furniture.

- For your tables, choose a top inmarble or ceramic. Preferably in a light colour. This has a reflective effect.

- Do you likehigh ceilings? Paint your wall up to 10 cm from the ceiling or the bottom of the cornice. Above that, paint everything white. The extra white edge makes the ceiling seem higher and the room bigger.
5. Your own urban jungle
The ultimate pick-me-up for your interior? Plants! Extra greenery in the home only has advantages. Plants calm your mind, purify the air and are incredibly hot in the interior design world! Go Urban Jungle, group your plants and vary their size and height. Keep your pots relatively ton sur ton for a stylish effect. Go for subtle differences in colour and material. This makes your collection appear organic and effortless.
Let the long days of summer begin... You and your interior are ready for it! Time for fun and parties 😊