Which interior design trends are all the rage in 2023?
Looking at the trends for 2023, the keywords are comfort, quality, and sustainability. Slow living with nature as the basis and interiors that seek warmth above all else lead the way.
Style trend 1: Slow living
It is more important than ever to unwind and embrace 'slowness'. It's also part of why we revert back to the minimalist interior design style in our interiors. Stimuli are reduced to a minimum – we aim to create a safe cocoon. Home should be a place where we can escape from the rat race and completely unwind.
Starting from the principle of 'less is more', we move towards light and soothing interiors that find their inspiration in nature.
- Beige is the new white: tone-on-tone is the way to go.
- Go for spaciousness: large, empty surfaces.
- Opt for clean lines, natural materials, and a 'no clutter' policy.
- Make use of natural light and cleverly complement it with mood lighting.
Want to know more about this trend? Then be sure to read our blog, 'When rustic meets minimalism'.
Style trend 2: Organic shapes
This trend is not new, but clearly here to stay. The rounded lines provide a gentle counterbalance to our clean, minimalist aesthetic. Curves in cuddly fabrics make you feel wonderfully comfy and secure. These shapes can be found in furniture as well as decorative objects.
In terms of lighting, we see that 'globe-style lights' will be hot in 2023. Round shapes are seen as warm, inviting, and comfortable. And… there are lights for every taste:
- Elegant spheres in clear glass create a spacious feeling.
- White opal glass globes flirt with art deco and make the light soft and warm.
- Smoked glass creates mystery and luxury.
Style trend 3: Warm interiors
Again, we revert back to what nature offers us. Earth tones provide warmth and security. These shades are mainly used when decorating your interiors, including in the textiles, objects, small pieces of furniture, etc. Natural materials such as travertine, wood, linen, and chalk paint, for example, immediately give your home an authentic, individual feel.
The accent colour in this trend is brass/gold. Go for the subtle touch here… For example, details in the lighting already provide this perfect finishing touch.
Style trend 4: Sustainability & functionality
We've known it for a long time now: we need to take better care of our planet. That's why this trend is gradually becoming more of a necessity.
Quality is key. We are more conscious about purchases. Products are purchased to last as long as possible. In addition, we see that the penchant to find unique items that emphasise our personality is strong. This manifests itself in the search for high-quality products as well as in the booming market in second-hand design.
Style trend 5: Pop of Colour
Making your interior FUN is allowed in 2023! 😉 An ottoman with an eclectic print, cushions that light up the interior, a sofa in a contrasting fabric, accessories in candy colours… anything is possible!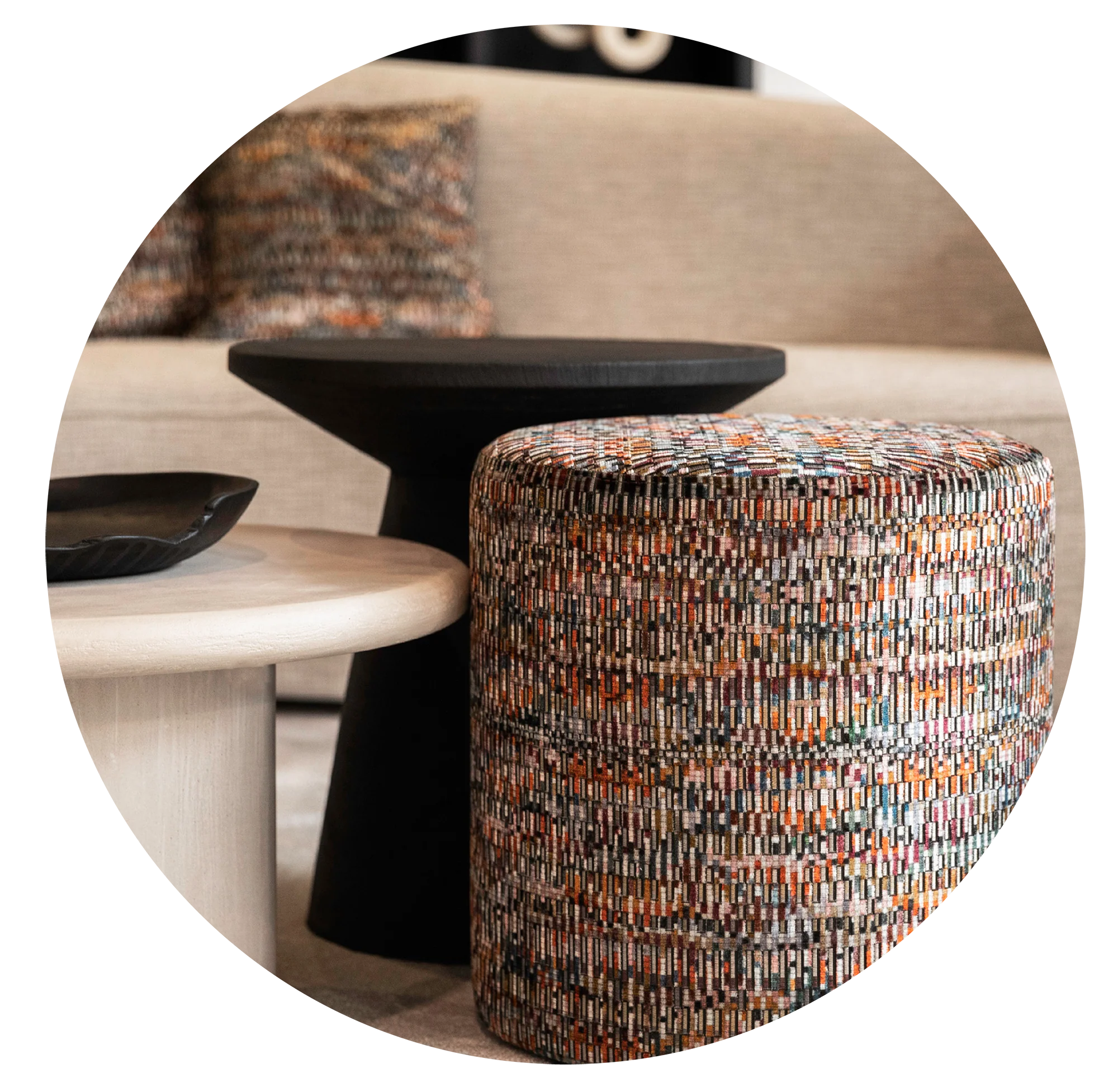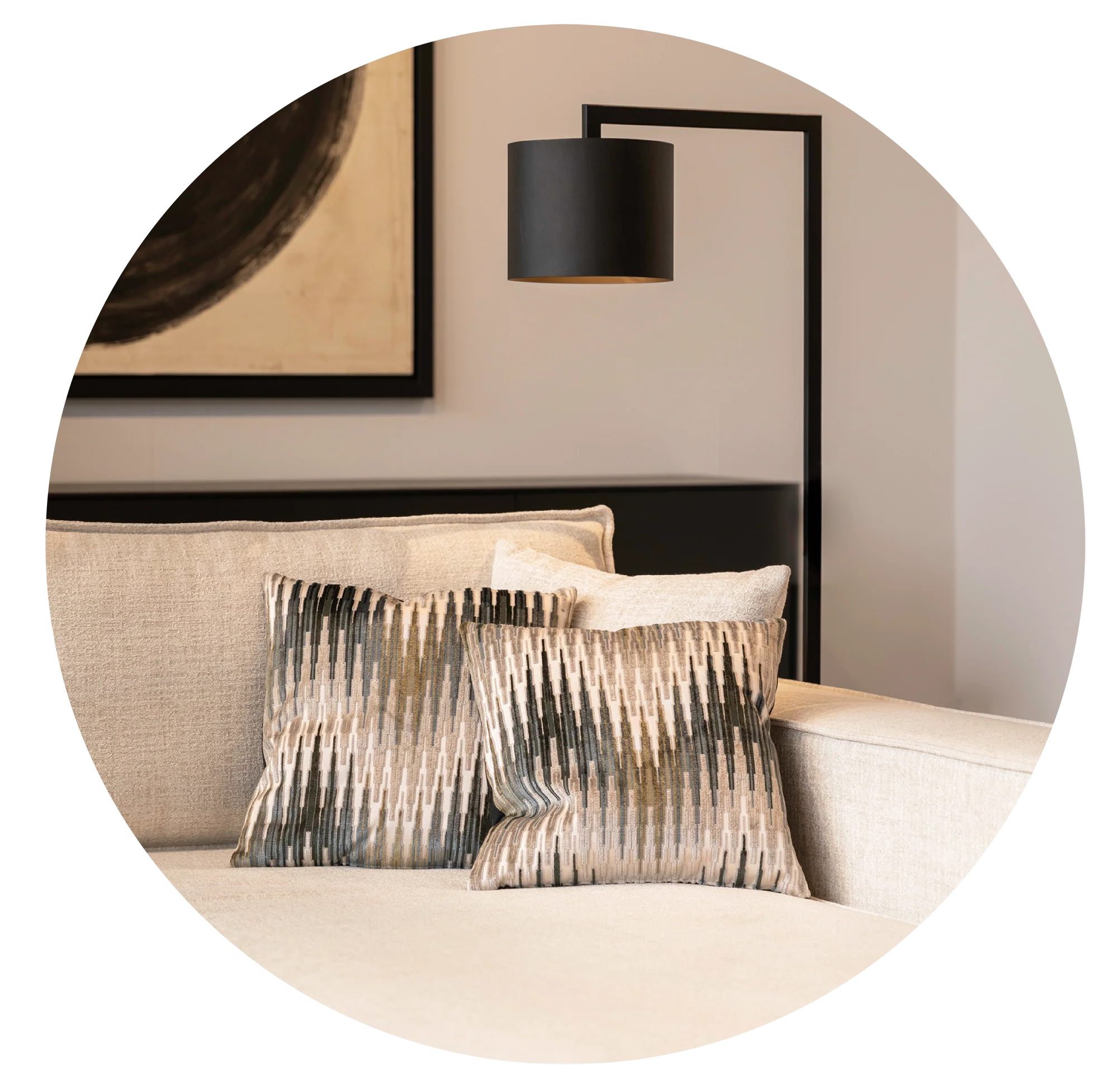 Lo and behold, you are now totally on board with the current trends. Make use of what suits you… and get going. Want to know more about the different interior design styles? Then discover our other blogs!